Ramos/Compean: Free On March 20th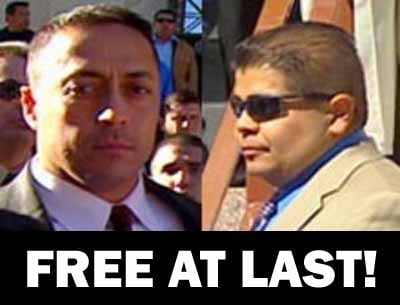 Thank you again to former President George W Bush... great example to other Presidents for how pardons should be used.
Another example of how you always tried to do the right thing, God bless you.
"

Duncan Hunter

(R-El Cajon) introduced a bill two years ago to pardon the two men. Although that legislation did not succeed, it did prompt President Bush to say that clemency--perhaps even a pardon--was being considered for the men."
Labels: Compean, duncan hunter 2012, Ramos